Janet Logan Barnes
"Certain of a light
and strong with love"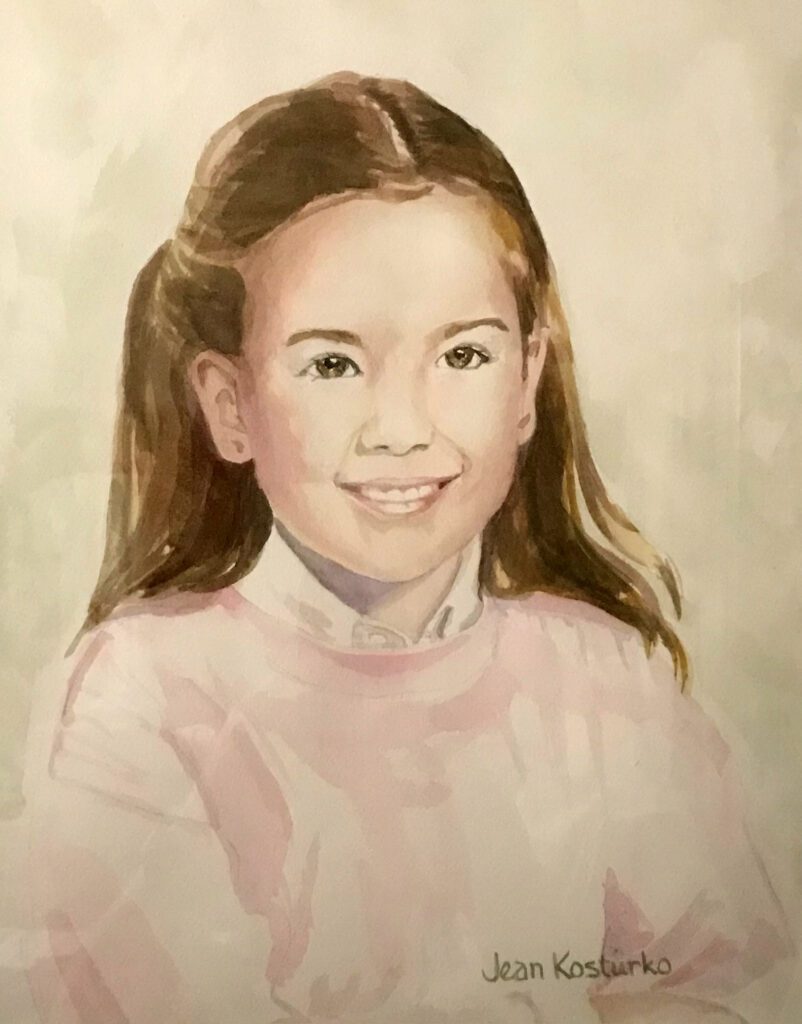 Janet was born on September 8, 1979, a birthday she shared with her maternal grandfather. Named in memory of my sister Janet, who lived only four years, she was welcomed into our family by her 7-year old sister, Liz, and her 10-year old brother, Chip. She saw herself as a peer of theirs, wanting to do all they did and having the same privileges, which made for some interesting conversations with her.
She was an independent child, especially in her thinking, developing strong opinions on various topics. She was an Academically Gifted student, loved music and piano lessons, national politics (at 9 years old!), animals, riding her bike and had a crush on the cute guy at the yogurt store. Her friends were numerous and varied: the school janitor, her AG teacher, girlfriends in the neighborhood, her senior minister at church, her Brownie Scout friends, and all of her siblings' friends. Everyone was the same to her – there were no categories of people.
Although somewhat of a tomboy, Janet considered herself to be a fashion maven. On one occasion, after buying new clothes and with the help of her sister, she displayed the clothes in a fashion show for us with instructions that applause was expected for each ensemble. There were occasions when her fashion creativity had to be suppressed a bit.
Known for her big, warm smile, she was a lovely, bright, energetic, funny and competitive child, yet always compassionate toward others. She had a strong sense of self and of things bigger than she. Her bell inscription above is from a poem by her great aunt and captures her uniqueness. She left us when a tornado upended our home and our lives in November 1988.
Always present in stories told and retold and memories that never fade, Janet is an ongoing part of our family. Her fingerprints on our hearts and lives have shaped our family indelibly. We would not be who we are without her. She was an amazing, priceless gift!
Elizabeth Barnes
Janet's mother